---
Homework
(Bob Gossett, "Homework Blues.")
#262-554-1802 ext. 101 (Homework Hotline)
I post on the webpage and on our Facebook page. If you need me to do the homework helpline phone message please let me know.
_________________________________
Friday, April 28, 2017
Mrs. K:
Read: 145, 146, 149, 154, 155, 156 and 157.
Workbook: 375 and 376.
IXL practice: 15 min. per week
Don't forget AR reading!
_________________________________
As a general rule, I do not assign homework. Research shows that primary/elementary school students do not benefit from homework. (Study by Harris Cooper, professor of Psychology of Duke's Program in Education)
I would prefer my students use their after school time to enjoy family activities. Use your afternoon and evening to nourish their minds and bodies through common home activities such as; cooking, reading, music, dance, physical activity/exercise/sports.
That being said, research shows that reading something of interest to the child for the enjoyment of reading is beneficial. Therefore I implore all parents to use the Accelerated Reader program available to you through our school. First graders could start reading for 5 minutes at first. Overtime they could increase their reading stamina to 10 minutes, then 15 minutes. As always do what works best for your child as their parent you know them best. Please remember that this reading should be enjoyable. The goal is to make them life long readers. I want this to be a positive experience. Cuddle up with a good book and enjoy this experience together, this is a great bonding time.
The website is:  http://arbookfind.com
Please sign up as soon as possible. Remember this reading is for your child's enjoyment. Pick something they are interested in. Once your child has finished reading the book. They will need to inform us of the book information(title & author) so that we can set them up to take the AR test so that we can help them track their progress and meet their goal.
FYI
(Information taken from St. Lucy's School, computer classroom website)
We have volunteers staffing the lab at lunch time and the students can take tests after school from 2:20 until 2:50 on Tuesdays this year.
If your child is ever absent, their school work will be sent home for completion. (See student/parent handbook for time frame)
If we are working on assignment in class and your child is unable to finish during school time for one reason or another, their work may be sent home for completion. Keep in my that every attempt to complete this work will be made so that is does not need to go home. If your child is having difficulty understanding or grasping the assignment I will plan for extra time to work on the assignment/concept with your child. My hope is that you take notice that this assignment has come home for a reason. Maybe you could talk to your child about why it came home.
*Is It because it is something that just takes them a little more time to do.?
*Is it because they do not understand the concept and a conversation with you could  better communicate that to me?
*Is it because they were not on task during class? (Work habits could be discussed.)
If you have questions or concerns you may contact me at: tgroenke@stlucysschool.com
---
Announcements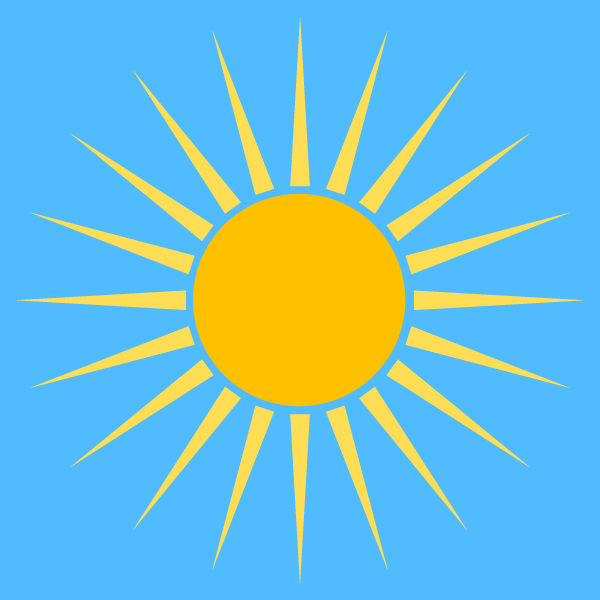 Good Morning!
Mass 05/03/17
Reading: Emma V./Parker/Brayden
Gifts: Gianna/Emmaleigh/Lyla
Fieldtrip Update
Betty Brinn fieldtrip
May 4, 2017
Brayden Anton
Jack Bline
Gianna Marini
Lilly Moore
Abby/Emma Vodicka
Thank you all for volunteering to help us out. I will contact those who were not picked if any of our chosen volunteers need to be replaced.
Book Mobile
Book Mobile continues for First Grade on Wednesday's.  In order for your child to check out books you will need to get them a Racine library card.I have been informed that the child must have their own library card not their parents card.
Snack!
We have snack everyday. Please send in a HEALTHY snack and drink each day. (this is an individual snack for your child only, there is no sharing) I will have something available for those who forget.(ex. cheerios, fruit snacks) There is also a water fountain in our classroom. The First Graders will be well hydrated.
I would appreciate anyone who would like to donate something for the emergency snack pantry. Fell free to send in some healthy snacks for us to have on hand so that no one goes with out. I am aware that some students have eating restrictions. If you would like to send in something specific for your child only, feel free to label it as such and I can put it in the pantry.
Special Schedule
Monday:
 Spanish
& Physical Education 

Tuesday:
Computer
& Physical Education 

Wednesday:
First Grade Mass Day 
Art & Music 
Thursday:
Music 
Friday:
---
Links
IXL: Math practice 15 min. per week.
http://www.ixl.com/signin/stlucy
Arbookfind.com (Accelerated Reader/AR)
stlucysschool.com (school website homepage)
http://stlucysschool.com/weekly-notes/ (weekly school notes)
http://stlucysschool.com/wp-content/uploads/September2016LunchCalendar.pdf?aabf62 (school lunch calendar)
tgroenke@stlucysschool.com (my email address)
We have a Facebook page: St. Lucy's 1st grade
(Itunes)
Check out the free App: Grammar Jammers in the App store.